ALPFA NATIONAL CONVENTION
Every year during the summer, HBSA takes part as a guest in the ALPFA National Convention. Many ALPFA chapters from all over the country also take part in this four-day convention. HBSA only takes its top members from both the Fall and Spring semesters to represent our organization after meeting the set of requirements set.
Youth Outreach Day
Youth Outreach Day is the jump start for the Future Leaders Development Program. This is a day where the Hispanic Business Student Association host upwards of 300 plus at-risk High School students. We provide educational workshops to prepare the students for college as well as provide motivational speakers, and campus tours. Our main purpose is to provide these students with an experience that will help them believe that higher education is obtainable, and so are all their future goals. In the closing of this event 30 students are accepted into the Future Leaders Development Program for submitting a well written essay, and will each be awarded a scholarship after the completion of the Future Leaders Development Program.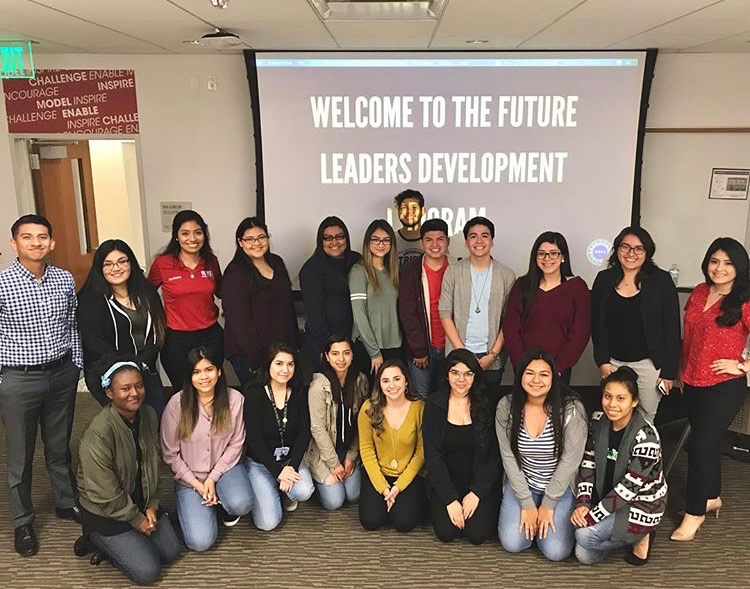 Future Leaders Development Program
The Future Leaders Development Program was designed to serve as a mentorship program for participating high school students. Each participating high school student will be paired with a current HBSA member in order to help with their transition into college, developing their soft-skills, and growing professionally. These relationships between Mentors and Mentees will grow as Mentors provide counsel and guidance to their Mentees in assistance to their goals. Through the completion of this program, HBSA hopes to establish and promote the involvement of young leaders in the community while laying a foundation for future generations.